Benefits of CBD products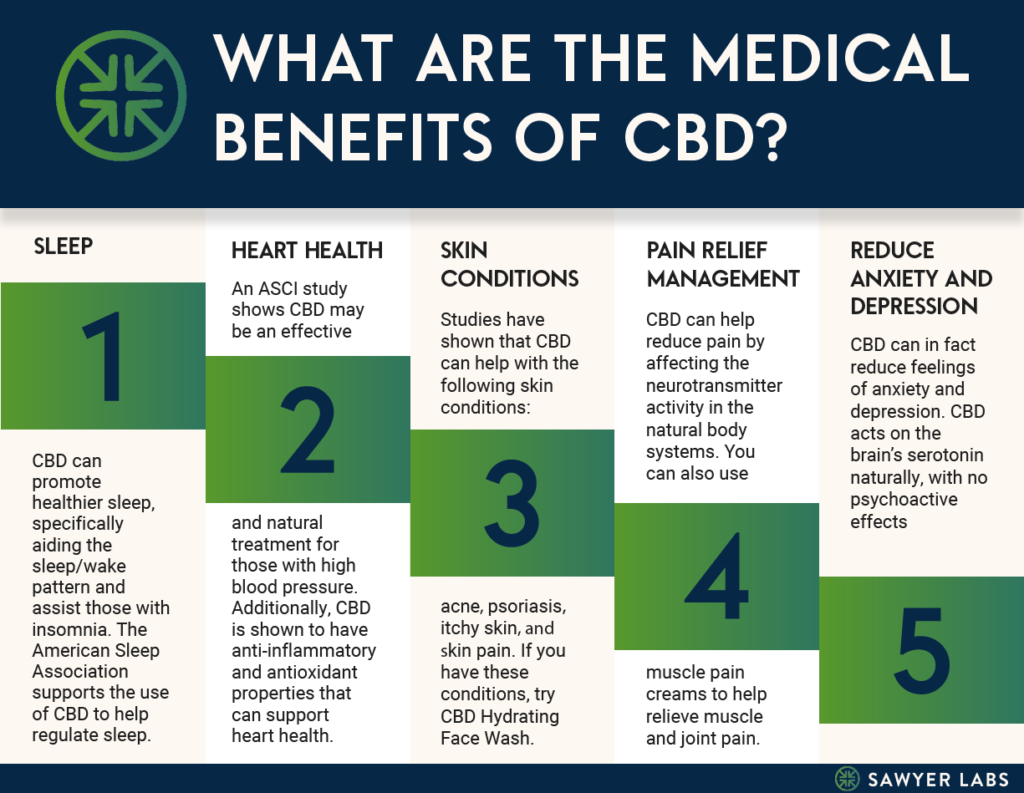 Anxiety and Depression Reduction
Medication treats both anxiety and depression but has a bevy of unwanted side effects, and some medicines are addictive. Both human and animal studies show that the right amount of CBD reduces anxiety and depression, as it acts on the brain receptors for serotonin, regulating mood.
Diabetes Prevention and Inflammation Reduction
In mice, CBD treatment reduced diabetes incidence by 56%. It also mentions that CBD also lowered inflammation and suppressed joint destruction brought on by rheumatoid arthritis.
Lessens Cancer-Related Symptoms and Treatment Side Effects
This one is more well known and why many people undergoing chemotherapy turn to CBD and, previously, marijuana. In one study, the CBD group experienced a more significant pain reduction than those who received the THC extract.
Neuroprotective Properties
The research is relatively new, but there are promising results. CBD studies show that CBD is useful for treating epilepsy and multiple sclerosis. In one study, CBD reduced seizures by 26.45% for those with severe epilepsy.
Reduces Acne
While multiple factors play into the production of acne, including bacteria, genetics, overproduction of oil, or inflammation, CBD oil studies conclude that CBD is a safe way to treat acne, mainly due to the anti-inflammatory properties found in CBD.
Relieves Pain
People used marijuana to treat pain for several thousand years, and that there's a part of the brain called the endocannabinoid system regulates sleep, pain, appetite, and immune system response. CBD works with this system to reduce inflammation and lessen pain.
As a CBD producer, Sawyer Labs is one of the most innovative and dependable manufacturers of CBD in the United States. Everything we create, from lotions, edibles, skincare products, and more, we develop, tested, and made in our facility. Contact Sawyer Labs today if you have any questions.