Reasons You Should Only Buy from a GMP Certified CBD Wholesaler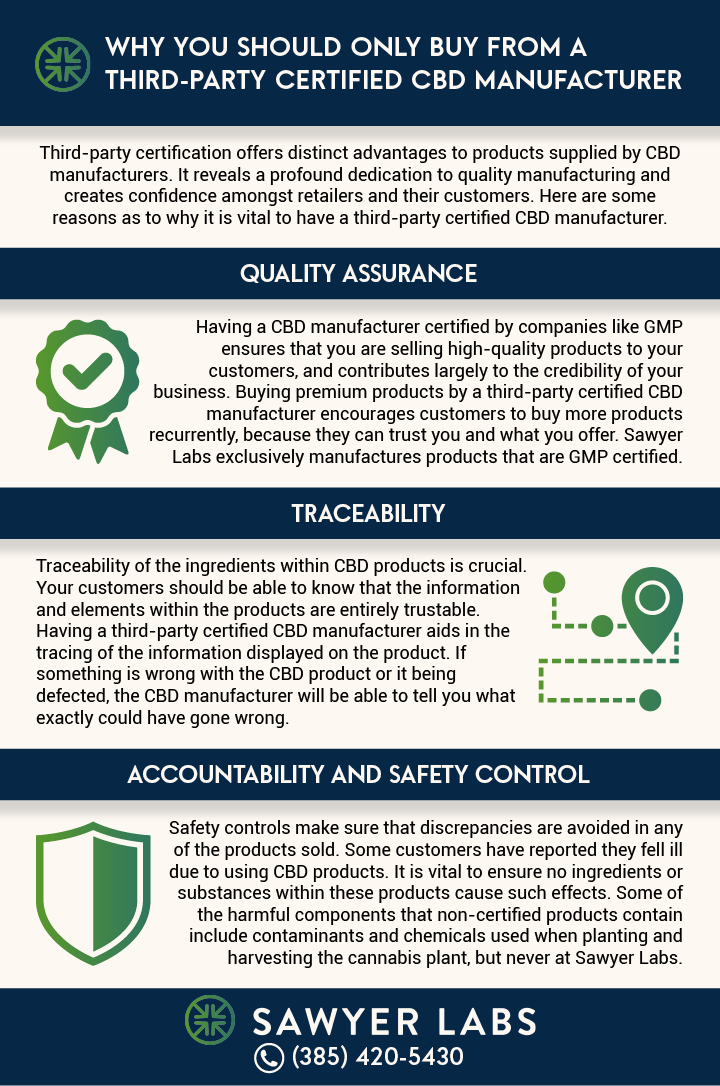 The rapid increase in CBD products has been an interesting phenomenon to witness throughout the past few years. The exponential expansion of the industry has created fierce competition amongst retailers and suppliers, making it difficult for many brands to stand out amongst their competitors. GMP certification offers distinct advantages to products supplied by CBD manufacturers. A GMP certification reveals a profound dedication to quality manufacturing and creates confidence amongst retailers and their customers. Retailers would be surprised to discover that buying products from GMP certified CBD manufacturers could have a rewarding return on investment. Still not convinced about the importance of CBD products. Here are some reasons why it is vital to have a GMP certified CBD manufacturer.
Quality Assurance
Having a GMP certified CBD manufacturer ensures that you are selling high-quality products to your customers. Companies like these are highly recognized, and this contributes largely to the credibility of your business. Hence if your products are of low quality, then a customer may decide to stop using CBD products altogether. Buying premium products by a GMP certified CBD manufacturer encourages customers to buy more products recurrently. Sawyer Labs exclusively manufactures high-quality products. Sawyer Lab's manufacturing process is GMP certified, meaning the quality, accountability, and traceability are ensured. 
Traceability
Traceability of the ingredients within CBD products is crucial. Your customers should be able to know that the information and elements within the products are entirely traceable. Having a GMP certified CBD manufacturer aids in the tracing of the information displayed on the product. A third party also certifies which batch a customer's product could come from and what went into that batch, and where the ingredients came from. If something is wrong with the CBD product or it being defected, the CBD manufacturer will be able to give you reasons as to what exactly could have gone wrong.
Accountability and Testing Control
Different tasks are allocated to specific people when it comes to CBD products being certified. Safety controls are to make sure that discrepancies are avoided in any of the products sold. Therefore, it is vital to ensure no ingredients or substances within these products cause such effects. Some of the harmful components that non-certified products contain include contaminants and chemicals used when planting and harvesting the cannabis plant, but never at Sawyer Labs.