What is an In-House Chemist for CBD Manufacturing?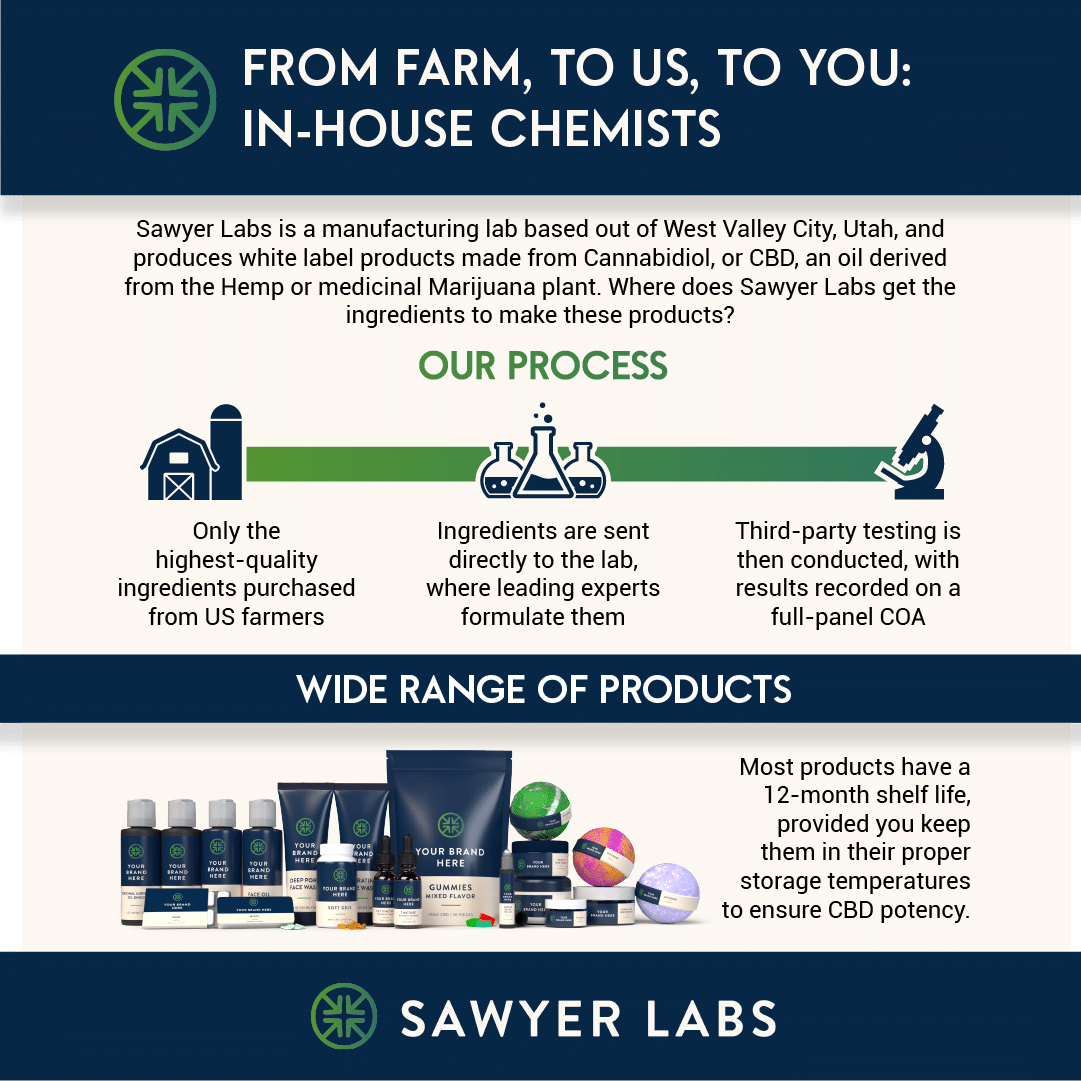 Having an in-house chemist or pharmacy can be very beneficial for you, especially during these times. With COVID-19 here, it's imperative to keep your human interaction minimal with no end in sight. An in-house chemist will help you do just that. Sawyer labs have the lab tested and approved CBD products that can be delivered to you contact-free. It's like having your very own CBD chemist at your fingertips. Sawyer labs are fast and professional CBD manufacturers and will provide your CBD products to your door in a timely fashion. If you're looking to delve into the CBD industry which is entirely natural and beneficial, you need to find that right CBD manufacturer, and Sawyer Labs is here for you!
What is CBD?
CBD also stands for Cannabidiol. It is a derivative of the hemp plant. CBD is in Cannabis. Cannabis and hemp are related to each other. They belong in the same plant family and have similar attributes. Each of these plants has an active compound known as CBD.CBD is a phytocannabinoid, similar to THC. CBD and THC have similar effects and benefits. While THC is the physio-active compound in Cannabis, CBD is not. CBD will not make you feel inebriated. CBD is proven to be safe and effective for people of all ages. Additionally, it can treat patients with ailments such as anxiety, pain, inflammation. sleep deprivation and even ADHD or Epilepsy. Moreover, there are many CBD products available. Depending on your health needs, you may opt for a pure CBD product or something with other elements.
Your CBD Manufacturer
If you are interested in selling CBD products, you can rest assured, that by using Sawyer Labs as your CBD manufacturer you can know it is entirely safe, legal, and beneficial to your and others health. If you need an in-house chemist, let Sawyer labs be the one to assist you. They have lab-tested products that meet the legal standards and a top-notch product that will benefit your health.