Why You Should Invest In CBD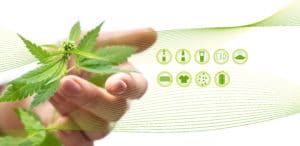 CBD Benefits and Overview
Investing in CBD Benefits products or cannabidiol, a natural component found in hemp plants, is becoming a growing global market. As the United States allowed for CBD benefits products' production and sales, an increase in demand has grown steadily. Doctors and health professionals have known about CBD Benefits for decades. Expected health benefits include a sense of relaxation, sleep aid, increase appetite, decrease pain, and increase sexual libido. If you're interested in learning more about these CBD Benefits, finding great products, or are interested in seeing the top CBD lab company in the world, check out Sawyer Labs at https://sawyerlabs.com/
Investing in CBD Companies
Retail and institution investors have been trading CBD stocks for several years now. The industry has nearly grown to the corporate level. An everyday CBD stock ticker is $MJ , an ETF or exchange-traded fund that invests in several CBD companies. The stock tickers that $MJ has in their portfolio are $GWPH, $CRON, $WEED, and many more.Historically, these stocks have seen a high level of growth, with $MJ reaching a peak price of $40.05 on September 8th, 2018. Currently, as of September 10th, 2020, $MJ is priced at $11.62. This may sound that CBD stocks have lost their appeal, which is far from the truth. Ask your group of friends what they think about CBD, and you will hear about how great CBD has helped them or people they know. There has been no better time than now to invest in CBD stock companies.The lower price point is a buying opportunity of the century — as these companies grow more, the earnings per share will rise. Great money has been made by mastermind investors like Warren Buffett because they know that "buying the dip" is how you get significant shares for cheap.
Conclusion: Current and Future CBD Stocks Growth Potential
Finally, the stock market took a tumble due to COVID-19, and now it is rallying back up, hitting new highs. When the overall stock market is doing well, the typical trend is for innovative stocks to do well. CBD stocks are a creative group of companies with brilliant growth strategies, giving shareholders a reason to invest in them. Become a pioneer and watch your riches grow as you put your money to fair use.